Please welcome today's guest writer Michelle Viscuse from  journeypink.  Michelle is a dear friend with a unique and real voice…please check out her post below (more about Michelle at the end of this post). I'd love for you to visit her website: JourneyPINK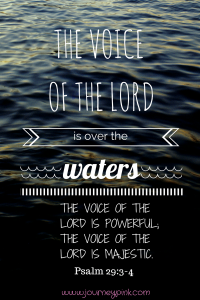 I pulled up to the drive-thru window, digging into my pocketbook for the bright pink wallet that always hides when I need it. I looked up to hand her my card, and all I could see were her bright orange nails as she handed me my drink.
I felt a nudging in my heart to say, "I like your nails." As I handed her my card, I smiled and tried make eye contact. She closed the window and I had a quick little mind conversation ~ a really quick chat with myself.
"WHAT? Why would I say I like her nails? THAT IS JUST WEIRD. What if she thinks I am crazy. Who does that? I'm just here for a Diet Coke…"
Again, the gentle whisper, "tell her you like her nails."
The window opened and my card and receipt were right there, and as I took them I smiled and awkwardly said, "Hey, by the way I love your nails." As she was closing the door, she paused and smiled as she said, "thank you."
As I drove away the cold sip warmed my heart and I was smiling too.
It wasn't long after that encounter that it happened again at the grocery store. Her chipped nails were a pretty color, and as I walked away I said, "I love that nail color on you." She smiled.
I smiled, and I stopped feeling awkward about it. I started doing it more often. I started noticing nails, and looking for worn faces and weary eyes. I paid attention and listened for the whisper to interrupt the pace of their day with a smile and a kind word.
I slowed down my rush to pay attention.
In the beginning of my healing journey, I painted my nails pink all the time, all shades, all ways to remind myself that I am PINK. I am His Princess.
I am a Princess In Need of a King.
Sometimes in counseling I would focus on my nails as I processed painful memories and flashbacks. There were times when I would literally feel shame cover me from head to toe, and looking at my pink nails helped. Painted nails made a big difference for me, and eventually I started painting them other colors. I found any color helped me to focus on who God says I am and not who I grew up believing I was.
There is a beautiful lady in our church who hugs me every Sunday. She wears bright colors, gloves, scarves, hats – I just love her! One Sunday, she gave me a hug and then took both of my hands and held them as she talked to me. I looked down at her hands and saw she was rocking bright blue nail polish that matched her fancy hat! I let her know how much I loved the color.
I bought some just like it and painted my nails. During my therapy session, I stared at my blue nails the entire time while squeezing a rock with the word "courage" on it. I came back to work and struggled to hold it together. It was a really hard session. A lady came by towards the end of the day to drop off her business cards and treats, and I smiled with puffy eyes and thanked her. She left and as I headed back to my desk – I heard the door open again. I turned around and it was her. She came back in to say to me, "I really wanted to tell you I love your nail color. I really like it!"
I thanked her as she left and then I cried my eyeballs out. I cried because I knew in that moment without a doubt that I was hearing God, His small voice.
He was speaking to me. Notice.
He was whispering, "She is hurting. Look at her. Say a kind word. You know what painted nails do for you? Wonder why she paints her nails? Notice her nails, and the pain in her eyes. Notice her."
I obeyed and He gave it back to me. He confirmed it for me. He noticed me. He filled me with joy.
God did a major work in my heart that day. He assured me that I am hearing Him, and that my greatest blessing is to be obedient, not just about noticing nail color but about every step he has planned for me ahead. On that day, the voices of doubt and fear were knocked flat. And now, when I hear His still small voice and doubt tries to creep in, I look at my nails and I remember that day. I remember the joy of obedience.
The Lord your God will delight in you if you obey his voice and keep the commands and decrees written in this Book of Instruction, and if you turn to the Lord your God with all your heart and soul.
Deuteronomy 30:10
What about you? Is He whispering to you? What are you learning about His voice?
Michelle writes about her journey at JourneyPINK. Pink has not always been her favorite color, but it is now. It reminds her of Jesus and his extravagant love for his daughters.  Because we are ALL Princesses in Need of a King (PINK).